Thank you for being here. We hope you are embracing the seasonal change and continuing to get outdoors. We have prepared an email this month to help you live a very healthy and natural life!
This Month's Resources
Endocrine Disruptors
"Every day, we're exposed to harmful chemicals that can change how our body works. These chemicals, called endocrine disruptors, disrupt the hormone system, which directs some of the body's most important functions. They can cause nervous system damage, cancer and other health harms." Endocrine disruptors are linked to reproductive disorders, obesity, diabetes, neurological problems, immune and thyroid disorders, osteoporosis, Parkinson's disease, hormone-related cancers, PCOS and more! Learn more from the Cleveland Clinic here.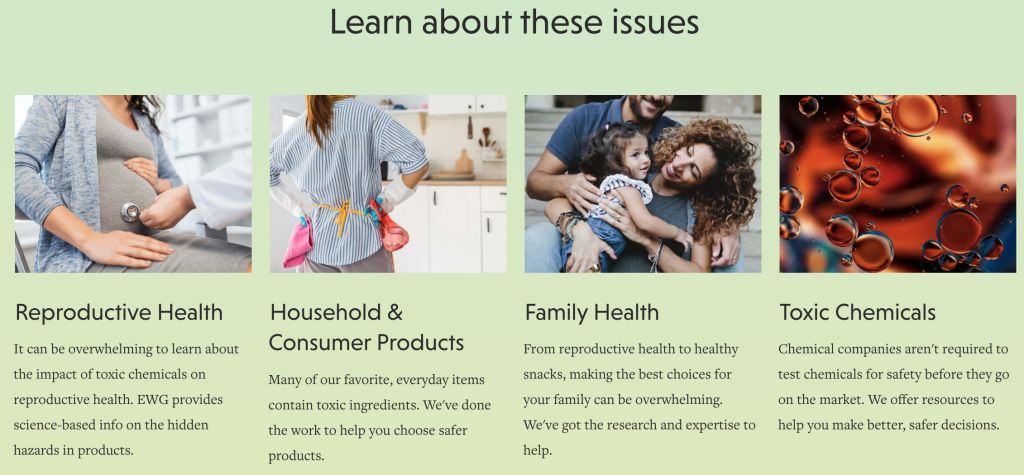 Optimal Wellness Product Stack
We have created a huge list of natural products we use for everyone to reference! You will also find some attached resources if you want to dig a little deeper.
Moisturizer – Tallow from Native Elements. This one sounds weird, I know! We talked about it in our May 2023 email blast. We also love Vanman's Tallow.
Face Moisturizer – Glow Tallow based face moisturizer, also from Native Elements.
Toothpaste – Dr. Bronner's Toothpaste (fluoride free)
Coconut oil – Dr. Bronner's virgin whole kernel. Thier coconut oil is fair trade and their farmers in Sri Lanka are implementing regenerative organic prac­tices. We use this for oil pulling which we spoke on in our September 2021 email blast.
Deodorant – Homemade! Many natural deodorants are still full of chemical and often times do not work. We have been making this one for about 8 years and love it. Don't want to make your own? Vanman just came out with one!
Shampoo – Childs Farm. This shampoo is so gentle it is suitable for new borns! We linked their website so you can learn more about their products, but we buy from Amazon since they are a UK based company. We hope to next try the fragrance free shampoo.
Conditioner – Childs Farm again! I was skeptical since it is for children but it makes my hair so soft.
Hair creme – Dr. Bronner's makes a wonderful hair product to tame frizz and moiusturize.
Dry Shampoo – Organic arrowroot powder! Oftentimes dry shampoo contains fragrances, preservatives and surfactants that can cause allergic reactions, including contact dermatitis – an itchy rash caused by direct contact with a substance. Dry shampoo can also have alcohol and high levels of benzene. This naturally occurring chemical can be harmful to humans. Lastly, dry shampoo is usually sold in aerosol bottles which are toxic to the environment and can have harmful preservatives in their composition.
Shaving Cream – Kiss My Face. We also love fragrance free for this product and have been using it for about 10 years
Soap – Dr. Bronner's castile. We prefer the baby because the less fragrance, the better.
Hand Soap – Dr. Bronner's sugar soaps. We recoemnd the baby or lavender.
Household Cleaning Soap – Dr. Bronner's Sal Suds Biodegradable Cleaner. We use this for pretty much anything! Kitchen counters, floors, bathrooms, hand washed dishes, etc. You can even use it to clean your car! Learn more about the versatile uses of Sal Suds here.
Laundry Soap – Nellie's.
Dryer Sheets – None! Why? Because they are toxic to our bodies and the environment. Learn more here. We use Trader Joe's wool dryer balls which you can find in the store or on Amazon.
Multi-Purpose Cleaner – Trader Joe's. This is what we use for our glass cleaner, stovetop cleaner, and for a quick cleanup on the kitchen counters.
Stainless Steel Cleaner – white vinegar! We also use this to clean the microwave and add to our mop bucket when cleaning floors. It can also be great for cleaning bathrooms, kitchens, and laundry.
Toilet Bowl Cleaner – Seventh Generation.
Bathroom Cleaner – Seventh Generation. We mainly use this for showers/bathtubs. Sal Suds is our go to for the countertops and sinks.
Menstrual products – Many have odor neutralizers, dyes, pesticides, fragrances, and can cause toxic shock syndrome. This is why we recommend using a menstrual cup (such as kind cup) because they are better for your body and the environment! You can also check out organic brands such as Rael or Cora.
Sunscreen – Most sunscreens are unfortunately very toxic. We do our best to build a solar callus and get infared light in the eyes to prep for a big sun day. Shade and sun shirts are also great. If you have to use it, try a tallow based one such as Vanman's or Dakota Tallow's. You can learn more about how toxic sunscreen is and find a homemade recipe here.
Air Fresheners – None! "Some chemicals in fragrances, such as phthalates, are endocrine disruptors which mimic or disrupt the body's own hormones."Learn more here on how toxic these can be.
Perfume – None! Sometimes an organic essential oil blend, but that is it. Perfumes also have phthalates.
Candles – Beeswax. You can find these in many places including health foods stores and farm markets.
Dishwasher Detergent – Seventh Generation. Be sure to get the powder, as the liquid ones are rated higher in toxicity.
Dish Soap – Sal Suds again! It is truly the best.
Makeup – Tarte or Too Faced products that are rated 3 or lower on the EWG app (see below). Ideally all natural though! Most days I only wear mascara.
Kitchen Items – Cast iron skillets, Le Creuset pots & pans, silicone spatulas, wooden spoons/spatulas, stainless steel or glass water bottles, to-go ware when you are on the move, instead of plastic
Food Storage – Anything glass (Pyrex is our favorite), stainless steel, or silicone. If you have to use plastic, try BPA free and NEVER put it in the microwave.
Lisa Bronner also has a magnificent blog called "Going Green" where she speaks about the many, many uses for Dr. Bronner's products (many are mentioned above). She posts general tips for simpler and healthier living, tips for home care & personal care, science behind the suggestions, deep dives into current issues, and savvy shopping tips.
Don't forget about the EWG app
We spoke about the Environmental Working Group in our March 2022 email blast! We highly recommend downloading the app and scanning some of your household products and beauty products to learn about the ingredients in them. It is surprising to many how toxic so many "natural" products can be. For example, Mrs. Meyer brand is known for being a more natural product line, but after seeing the ratings on the app, I would never purchase their stuff, as there are way better options out there. Some of the Seventh Generation products are also no good! Fragrance often times makes a decent product really toxic.
Retreats
Allison and Paisley had a very successful fall retreat and can't wait for the next one. We will announce our spring retreat SOON so please connect with us on social media to be the first to know!